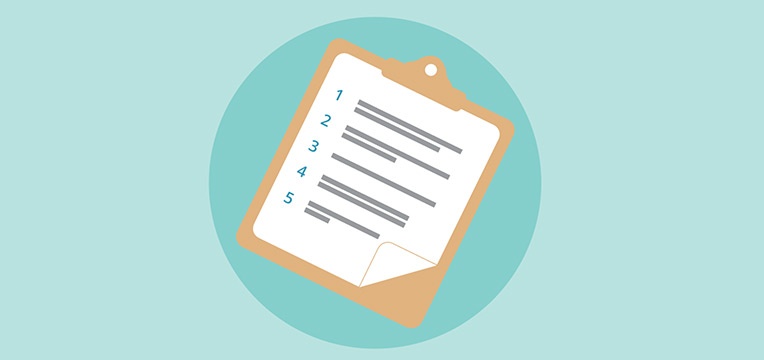 You've been working hard to standardize the services you offer to simplify your processes. However, you've just closed a deal and you want to accommodate certain agreements within those standard services. Think of a customer who wants to receive an update email when a certain problem has been solved. It's the small things that count and we aim for service excellence, right? And how do you ensure that everyone is aware of the agreements? Read on to find out how Work Instructions solves this problem for you.
Why Work Instructions?
When you make specific agreements with your customers, you want to make sure everyone follows the agreements. So you record this information somewhere, in a contract, an extra document or even in another system. What this means for the operators of your service desk is that they need check whether agreements exist for each call. Searching for agreements becomes time-consuming, can lead to mistakes and often unnecessary work, so it ends up being skipped.
With work instructions, all your customer-specific agreements are available in TOPdesk. Your operators know where to look, and the agreements can't be forgotten. As soon as a service is linked to a call, the work instructions are linked automatically as well. The operator receives the correct information, and your customers are helped optimally and according to their expectations. You don't have to worry about operators spending non-billable hours on a call because they know exactly what falls within the service contract.
How do work instructions work?
Create new work instructions in the Contract Management and SLM module. In the action field, record the specific agreements you made with your customer, as specific or general as needed. Assign the default operators or operator groups for the instructions.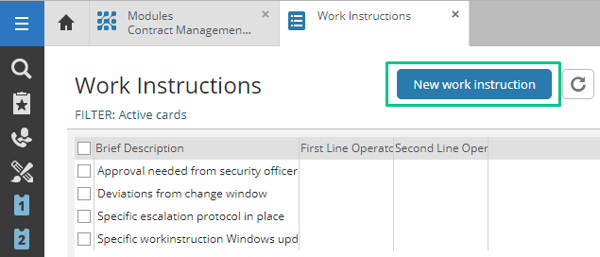 Creating new work instructions and a few examples
After you create a service contract and link services, you can choose the service level per service. While choosing the service level, also select the work instructions that apply to the service.

The next time an operator links this service to the customer's call, the work instructions will automatically be applied in the call.
Give us feedback!
Want to try out the feature? Enable 'Work instructions' in TOPdesk Labs. Currently you're only able to link one work instruction per service within a contract. In order to develop the feature according to your needs, we need feedback. Try out work instructions and let us know what you think and if you're missing anything!