You open TOPdesk and the first thing you see is the home page. You're able to customize the home page and with widgets, you have multiple options for showing all kinds of useful information. For instance, to see a to-do list, add the Task widgets. If you want a built-in chat function, you have the Conversations widget. One of the widgets you might not use yet, is the web widget. So what makes the web widget special? Below you'll find some useful ideas to help you get more out of this widget.
With the web widget, you're able to show external information directly on your home page. You have a few options, such as embedding Youtube videos or displaying a webpage. Of course, you can fill your home page with videos of cute puppies, but what about a welcome message, or the latest training video?
Displaying websites also offers you a lot of options. The web widget can be used to show websites, such as news, your organization's intranet or even TOPdesk's Extranet.
What's more, TOPdesk itself is also a webpage. Want to quickly see a selection, a task board, knowledge item or anything else in TOPdesk? Add the URL for it to your home page. One popular use for the web widget is adding a link to a form in your SSP. With this, you're able to create calls directly from the Operator's Section. You don't need to log out and into the SSP.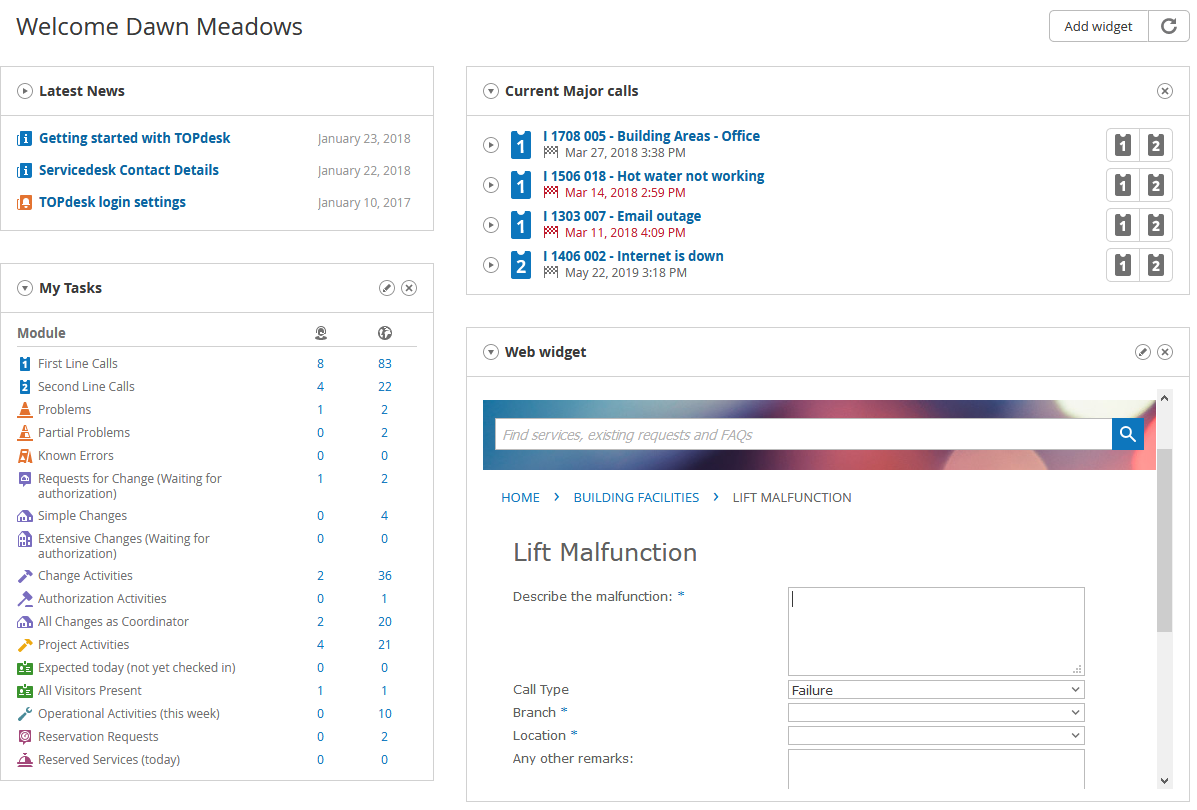 On your home page, click Add widget and then choose Web widget. Add the URL to the website or Youtube video. Adjust the height in pixels to more of the video or website.
Knowledge item KI 9603 has more information on how to set up a web widget to show a TOPdesk page, in this case a selection.
Never want to miss out on important changes in TOPdesk software? Subscribe to the product update newsletter and you will receive compact emails with new feature highlights in TOPdesk.