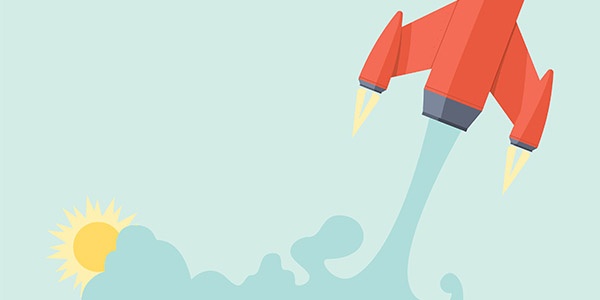 Previously, I talked about the release plan for the Virtual Appliance, TOPdesk's solution for an on-premises service-oriented architecture. Development hasn't stood still since then. TOPdesk is busy improving and testing the Virtual Appliance. However, the results of internal tests have highlighted certain areas that don't meet the standards that should be available to you. Read to find out what you can expect for the future Virtual Appliance release.
Assuring you the best quality
You need to be sure you can count on TOPdesk. A good foundation is not something you should compromise with. As such, the Virtual Appliance was subjected to extensive internal testing. Think of TOPdesk as guinea pigs, working out the kinks and frustations before they reach you. In fact, we replaced the testing environment for the TOPdesk Extranet with the Virtual Appliance to test the last version of the software ourselves.
This process turned out to be more complex than expected. There were two main causes for this:
Not all use cases were fully supported. The configuration of the internal TOPdesk environment is complex and not all set-ups were supported in the configuration options. The missing options have been added and the internal set-up has been simplified. If you use a particular set-up, the chance is now great that it is supported by the Virtual Appliance.

Preparing the network for deployment took longer than expected. With support for more use cases and the improved documentation, you should be able to deploy in half an hour with proper preparations.
Virtual Appliance Roadmap
So what now with the Virtual Appliance? Your responses on my last blog post showed how enthousiastic you were to try out the Virtual Appliance. If you can't wait to try it out, try out the beta version available in the October 2018 beta release knowledge item.
A production-ready version of the Virtual Appliance will be released as soon as possible after the beta. This release will contain fixes for currently known problems and any other critical problems reported when using the beta version.
Before announcing the end-of-life for the classic TOPdesk installer, we want to provide you with a reasonable grace period. In the original release plan, 2019 was given as end-of-life year. Due to the delay, the end-of-life will not happen before the second half of 2019. See the diagram below for the current release planning.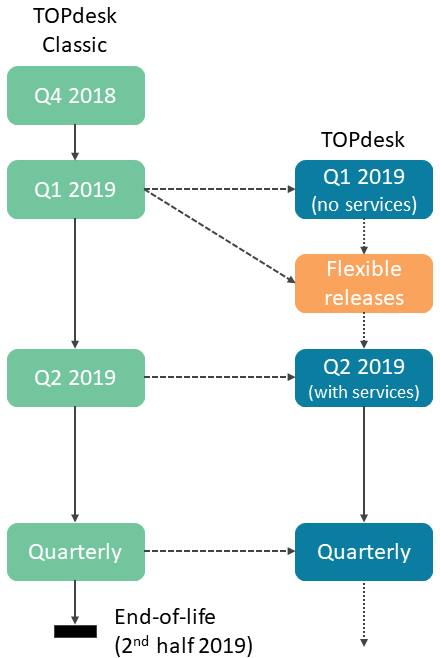 Your input is needed for the improvement of the Virtual Appliance. Try out the Virtual Appliance and let TOPdesk know what your experience was. Thank you for your patience and taking the time to help us deliver quality software!