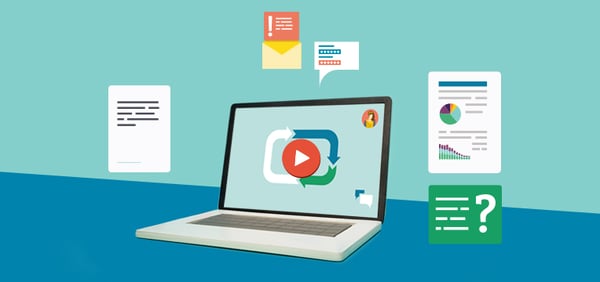 The release plan in this blog post is outdated. See Revisting the Virtual Appliance release plan for the most recent release plan.
Previously, we wrote about the new TOPdesk installation process. Some of our new features have been released in compliance with our software's new services architecture which is currently only available on SaaS. We'll be replacing the installer with a Virtual Appliance to provide those features to on-premises customers as well, without requiring complicated configuration. We are now close to releasing the first version of the Appliance. The picture below shows the release plan. Keep reading to find out what we've got to offer in the next few months.


First version
We expect to have a first version of the Virtual Appliance available in August 2018. This version will contain the most up-to date version of TOPdesk, the new Object Maintenance Board and a new wizard for easily importing external data into the new Asset Management. You can deploy the Virtual Appliance on your Virtual Machine Server. After you've done this, connect the appliance to your network, a TOPdesk database and a file server. TOPdesk can then be booted and you can enjoy full access to previously unavailable features.
Follow-up
Since this is a new type of installation, we are expecting some teething troubles. If we would follow the normal on-premises schedule, the second version would only be available around October. We feel that this may be too long to push updates and therefore may choose to release two additional versions before the October release. In these versions we will address the feedback we've gotten up to those points, solving any significant problems that may arise from the first version. Updating to the new version will simply be a matter of replacing your running Virtual Appliance with the new one.
Second and further versions
Around October, the Virtual Appliance should be in a state where most of the feedback has been incorporated. Together with the on-premises release, we will release another new version of the Virtual Appliance. Any features that have been released between July and October will be available in this release. Afterwards, the release cycle will follow the on-premises release cycle for the foreseeable future.
End-of-life of the installer
A proper implementation of a services architecture requires each feature of TOPdesk to be released as a separate service. This also holds for features in existing modules like call management, which means that eventually it will not be possible to use those modules without the Virtual Appliance. Therefore, we're going to stop development of the TOPdesk on-premises installer in 2019.
What's next?
By adopting the Virtual Appliance early, you gain valuable experience with the new installation process. You can also quickly start using the duration reports and will be able to incorporate new features released as services more quickly. We'll keep improving the appliance in the meantime and are eagerly awaiting any feedback you may have on it.
If you want even faster updates, migrating to a SaaS environment will provide you with new features even faster, while taking away any concerns about configuration.

More information on the system requirements of the Virtual Appliance will be published in an upcoming blog post.