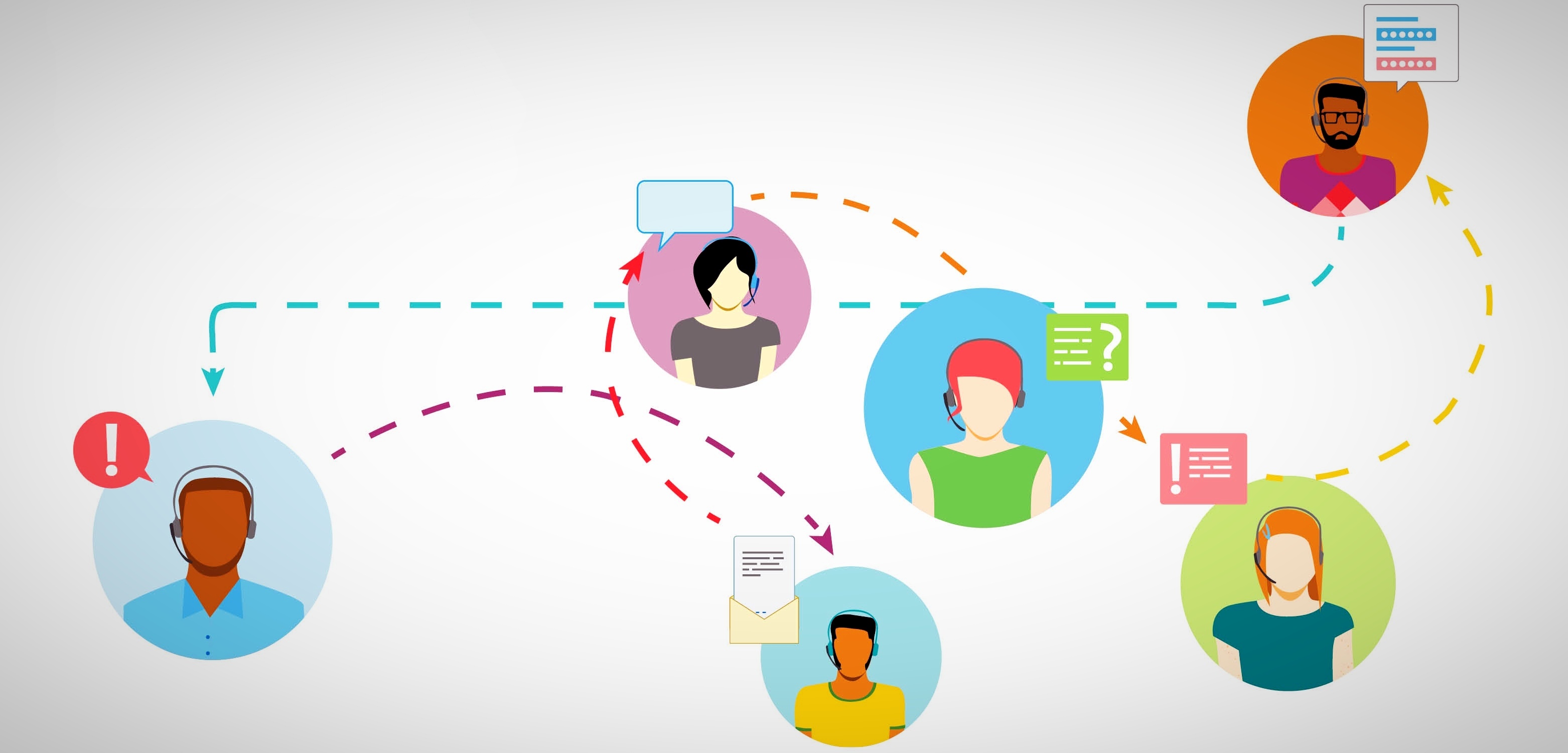 As you mature as an organization, your focus shifts more towards your core activities. You rely on suppliers for providing the needed supporting services. For facilities, outsourcing services like catering, security and cleaning has been common practice for a while and IT is following suit by for example outsourcing workplace management. In this blog, you'll read about how TOPdesk is working to make it easier for you to work with suppliers.
If you work more with suppliers, this means you need a service management tool that supports multiple suppliers. In the past, one question led to one ticket in one Service Management tool. Multiple departments easily followed and worked on that one ticket. Now, one question often leads to multiple tickets in different tools. These tools are used not only within your organization, but also by external parties. The result of all these tools? Uncertainty for your end-user and difficulties for your operators to keep track of these tickets.
At TOPdesk, we believe that you should be able to work together with as little friction as possible, regardless of whether you're working within or across the boundaries of your organization. As we see it, a ticket is just a conversation for people to solve the issue together. When this conversation flows naturally, regardless of the boundary of your organization, you collaborate more easily. In turn, you improve the service experience of your customers.
Linking TOPdesks together
The first step in improving this collaboration across the chain of service providers, is linking service management tools together. This immediately creates more transparency for both your operators and end-users. If both you and your supplier are using TOPdesk, you can now link them together with the TOPdesk-TOPdesk integration which is available through our marketplace.
Notifications
Do you already use the TOPdesk-TOPdesk integration? Or maybe you use Worcade or the mail import to communicate with your supplier? These solutions update the call but you still need to notice that the call has been updated. The next step in creating a smooth cooperation is shortening the time it takes you to respond to calls.
When you create a call at your supplier, they might be busy with something else and not notice it for a while. Similarly, when the supplier responds, and your call is updated you might miss it as well. Your calsl are then open longer then needed.
To help you respond faster, we recently introduced notifications via TOPdesk labs.
When you enable this feature, you'll receive a notification when:
A new call is registered for you or an operator group you're in
A call assigned to you is updated
When a call you bookmarked it updated
One conversation
In the future we want the collaboration between you and your supplier to be completely seamless. For the ease of the collaboration, it shouldn't matter if you are working on a ticket with your colleague in another department or with a supplier. To make this possible, we are going to investigate the possibility of one conversation which can be shared between different TOPdesks and maybe even other service management tools.
If you have any feedback regarding this topic, we're always curious to hear about it, so please feel free to leave a comment.
Never want to miss out on important changes? Subscribe to the product update newsletter and you will receive compact emails with new feature highlights in TOPdesk.