Disruptions regularly affect multiple people. To ease the initial kerfuffle, your users can now share calls amongst their colleagues. When calls are shared with other users, people can be informed about a disruption before they even noticed it. Also, callers won't all log a call individually anymore, decreasing the workload at the service desk. And when two people show up at your service desk to report a problem together, you can record them both in one call.
In our previous blog we explained the first steps towards call sharing. In the past months we extended the Sharing functionality. In addition we released it out of Labs, thus making it available for TOPdesk Professional and TOPdesk On-Premises as well. Sharing Calls is available from version 9.10.007 and up.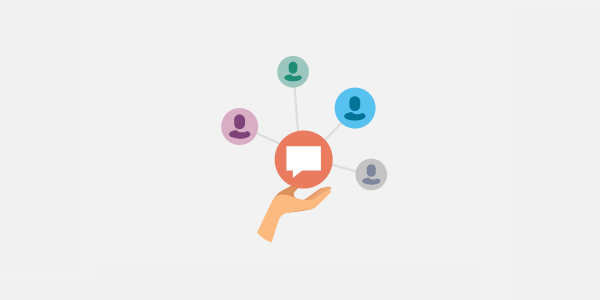 Filter on Branch
What if you support multiple organizations? You don't want users from organization A to see the contact details from users of organization B when sharing a call. So we added the option to filter on branch in the Self-Service Portal. If enabled (available from version 9.09.001 onwards), your users can share calls with people only from the same branch and (if in use) subbranches. Sharing is also possible with persons from sister branches and the head branch.
Let's try it out!
Enable Call Sharing in the Call Management settings (Settings > Module settings > Call management > General).
Want to be inspired? Check out this customer case of London school of Hygiene & Tropical Medicine, who reduced 40 hours per month handling expense requests because their requesters now share calls amongst each other.