Editor's note: this post was updated in February 2019.
Disruptions in your services often affect multiple persons. And when callers have raised a ticket about a broad issue, they might want to keep colleagues in the loop. For users who share the same job, passing on information on filed requests is sometimes even considered part of their work.
During the past few months, TOPdesk looked into how to facilitate communication among callers. In a first step, your callers can now share their own calls with other users. Via the 'My Requests' overview, informed callers can track the progress and update the call. If desired, sharees can be notified by e-mail when a call was shared with them, and when a shared call was updated.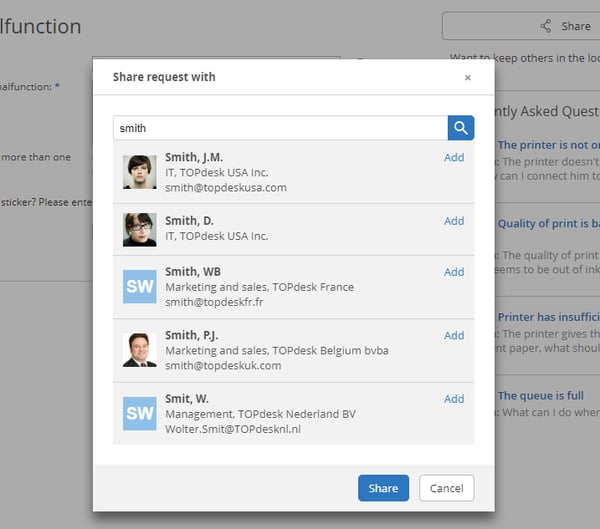 Request form with Share button and pop-up to add users
Sharing calls with other callers: the details
Operators can view the informed users in the Caller block on calls.
Sharees will find the shared call among their own calls in their Request Overview.
To send e-mail notifications

about shared calls

, use the new set of specific options in Action Management.