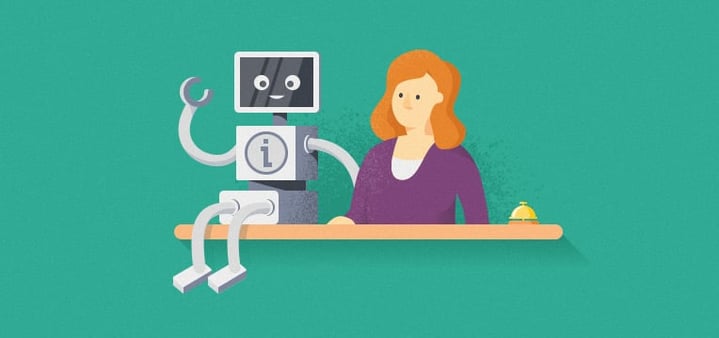 Are you in a role that comes with some major responsibility? And are you in need of a well-deserved break? Then it's likely that you dread the following situation.
The second you take any time off or even mildly contemplate doing so, things at the office go into a death spiral. Your absence results in your colleagues attempting to minimize any potential damage before calling your friendly friends at TOPdesk support. In the unlikely case that your TOPdesk environment isn't very "TOP", that is.
One tiny yet significant detail your colleagues tend to miss: TOPdesk support needs important information about your TOPdesk environment that only you can provide. So what do your colleagues do? They rudely interrupt you on your day off in order to obtain this precious info.
This situation isn't just a major annoyance to you. It also costs your company time, money and employee morale. Every second TOPdesk or your colleagues spend trying to contact you is a second your company is not operating at peak efficiency. And let's be honest: wasting resources makes the people in charge sad. Which means they eventually make you sad too.
We at TOPdesk don't want you to be sad. That's kind of why we built TOPdesk. So we came up with a solution to these types of situations: you need backup! Don't worry, we're not talking about cloning you just yet. Just start internally distributing your vast knowledge and immensely important responsibilities. Because after all: sharing is caring.
Sharing your knowledge in 4 steps
Find your backup. Ask a colleague whom you feel comfortable with to take over your role as TOPdesk application manager when you're not around. Naturally it's important that this person isn't absent when you are.
Share contact information. When you've found your backup, make sure TOPdesk and your own colleagues know who it is and how to reach him or her! It helps to supply several contact details, such as email address and telephone number.
Instruct your backup. Knowing who your backup is and how to contact him or her is only useful when this person actually knows how your TOPdesk environment is configured. This includes access to credentials, any databases and mail servers.
Provide the proper tools. Besides being reachable and knowledgeable, it also really helps if your backup has enough access to do stuff and, also important, is legally authorized to change things in your TOPdesk environment. TOPdesk support has a list of authorized people, so please tell us his or her name as well! You can do this via extranet.topdesk.com.
Why are we giving you all this wonderful information? Not just to help you and your organization with implementing sound practices. There are some major added benefits to spreading knowledge and responsibility. It will help you:
Eliminate single points of failure

Reduce employee stress caused by being solely responsible
Achieve closer communication and cooperation with your digital knights in shining armor at TOPdesk.
All in all knowledge sharing will make both you and us happier and more effective at solving issues and providing fitting solutions to your organization.
As always, if you have any questions or would like us to help you implement a knowledge sharing strategy, feel free to call your friends at TOPdesk. We'll be more than happy to help you out!
Never want to miss out on important changes? Subscribe to the product update newsletter and you will receive compact emails with new feature highlights in TOPdesk.