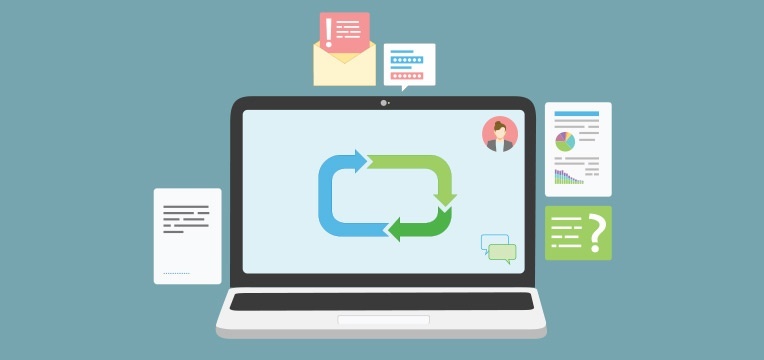 Starting from TOPdesk 2020 Release 4, the "classic" method for installing TOPdesk On-Premises will no longer be available. That means Release 3 2020 will be the last release with a classic installation. From that moment on, the only way to install or update to a new TOPdesk version will be by deploying a Virtual Appliance.
Migrating to TOPdesk Virtual Appliance
TOPdesk is moving towards a services-oriented architecture for its new features. Enabling these new features to TOPdesk On-Premises in the classic way would require a significant amount of configuration, completely dependent on each customer's infrastructure. To avoid this, TOPdesk instead supplies you with a Virtual Appliance that has the largest part of this configuration already in place. See this blog post for more information about the Virtual Appliance and its benefits.
So what would happen if you would not migrate to the Virtual Appliance? After TOPdesk 2020 Release 3, you would no longer receive new features or non-critical bugfixes. As with previous end-of-life situations (for example when the TOPdesk 5-series ended), critical security fixes will still be provided for a reasonable amount of time.
Migrating to the Virtual Appliance ensures that you can stay up-to-date and make use of new features as you are used to. To prepare your organization for this migration, you can download several Virtual Appliance images from My TOPdesk, and find information in the Virtual Appliance installation manual and a wide number of knowledge items there.
The migration process

The one-time migration from Classic to the Virtual Appliance will take longer than the usual Classic installation, but after that, updating your TOPdesk is no different than before, or even quicker.
For successfully deploying a Virtual Appliance, please take note of the following:
You will need a hypervisor for running Virtual Machines. If you do not yet have one in use, there is a free hypervisor available that is compatible with the Virtual Appliance.
Deployment of the Virtual Appliance will require, next to your application manager, your network or infrastructure manager to be at hand as well.
Integrations with external applications may need to be changed or migrated.
If needed, you can get assistance from our consultants.
New features

Once you have installed the TOPdesk Virtual Appliance, you can start using the new services-based features. Currently, these entail the new import and actions interface for Asset Management, OData integration for reporting with a BI tool, and duration & response time reports. This list will grow over the coming time to include chat integration, public knowledge items, a new mobile-friendly interface for incident management, workflows, and much more.
If you have any further questions, please contact your account manager.