Editor's note: this post has been updated in August 2019.
How do you stay up to date on tasks when you're awaiting a reaction from a supplier or caller? Especially when you're the one maintaining contact with the caller, you don't want to miss out on changes in the issue's processing.
TOPdesk now comes with a feature that supports notifications for updates to calls and simple changes.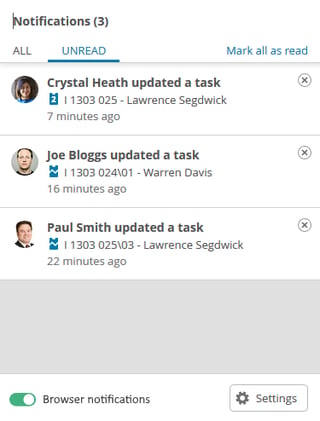 Choose what kind of updates you'd like to receive and follow the channels for these events in the settings: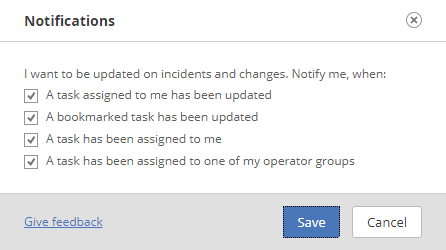 Staying up to date when not working in TOPdesk
The additional option for browser notifications ensures that you're still notified on updates even when TOPdesk isn't open in your browser or minimized. Turn on this additional option at the bottom of the notifications panel.

Please note: browser notifications are available for Google Chrome, Mozilla Firefox and Microsoft Edge. They only work in TOPdesk environments that are connected to the internet.
How do I turn on notifications on tasks?
When task notifications are turned on in your organization's TOPdesk (
Functional
Settings > Task Notifications
), you're following some event channels by default. You can adjust this selection
in your personal notification settings
.
How do I block service accounts from triggering notifications?
Do your resolved calls get automatically closed after a while? To prevent spamming operators about these or other automatic updates, create your custom blacklist to exempt specific accounts.
Notifications for other task types
You'd like to push notifications for tasks other than calls and simple changes? Follow these instructions on TOPdesk Extranet to create your own notifications with custom events and actions.