At TOPdesk we're hard at work laying the foundations for the future of our software. One of the steps we're taking is developing Tasks and Workflows, initially as an alternative to and later as a replacement for our existing modules.
We often get questions from our customers about how we will go about making this transition, what you'll notice when using TOPdesk, and where we will start. In this blog I'll share where you'll first encounter tasks, and some of the decisions we need to make to get there.
What are Tasks?
Tasks are the future card for work to be done in TOPdesk.
In the long-term tasks will be flexible in supported use cases, developed from the ground up with APIs and mobile usage in mind. Eventually, tasks will replace the various 'workload' task types in TOPdesk such as incidents, changes and activities.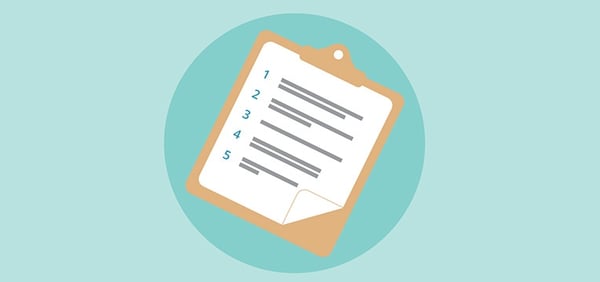 Where will I first notice tasks?
The first application of tasks will be within the Checklists functionality. This is a new feature available in Labs before its first full release. Checklists itself is a first place for implementing the new Workflows system (learn more about Workflows in an earlier blog), so you can try it out already.
How will tasks be implemented in Checklists?
Checklists currently use partial calls to represent the underlying tasks. These will be replaced with the new tasks. We are planning to implement this change in the middle of November.
How exactly do we plan to make the switch from partial calls to tasks, with minimal drawbacks for current users?
We make the switch while Checklists are in Labs, to minimize impact and to make the switch while Checklists are still experimental and not a standard feature.
After the switch, Checklists are available alongside the partial call tab on call cards, instead as a replacement of the partial calls tab as is currently the case.
All existing subtasks currently in Checklists are still available as partial calls, so no data is lost, and no users see cards they previously couldn't or shouldn't.
All new subtasks in Checklists after the switch are created as tasks.
All Checklist templates are retained and still work.
Are you currently using Checklists with Partial Calls?
Partial calls contain a lot of fields. If you currently use tasks and rely on partial call-specific functionalities that we don't yet support – such as free fields, attachments or progress trail – in combination with Checklists, you will not keep this functionality within Checklists when enabling tasks.
Nevertheless, the longer our customers use partial calls within Checklists, the more complicated it will become for us to migrate to tasks later. That is something we'd like to prevent. Because Checklists are still an experimental feature in Labs, we don't expect this to impact a lot of customers. And if you do use partial calls – they will remain available, regardless, just without checklists.
If you really need do these specific partial call functionalities in combination with checklists, then we'd love to hear exactly how you're currently using these features, so we can learn how to further develop tasks and set priorities.
Benefits of switching to Tasks
Currently Checklists are using partial calls as subtasks. What are the benefits to you for us to replace them with tasks instead?
Tasks are also available on first line calls, not just second line calls.
Tasks are responsive on any device.
You have the opportunity to influence the development of Tasks by providing feedback.
You are fully prepared for the future functionality of Tasks & Workflows, such as dependencies between tasks, authorization moments, and full mobile support.
Furthermore, enabling tasks in all calls means you benefit from checklists in combination with existing Call Management features:
Service Level Agreements
Customer feedback
Knowledge items
Sharing calls
These are all features that are available in Call Management, but that are not available in other modules of TOPdesk. We expect that in a lot of customer cases, this will make Call Management in combination with workflows a viable alternative to Change Management.
Want to know more?
I hope that this gives you an insight into our development process related to Tasks & Workflows, and the aspects that we take into consideration when rolling out a new feature such as this. If you want to know more about this process, or Tasks and Workflows specifically, please feel free to reach out with your thoughts and suggestions.