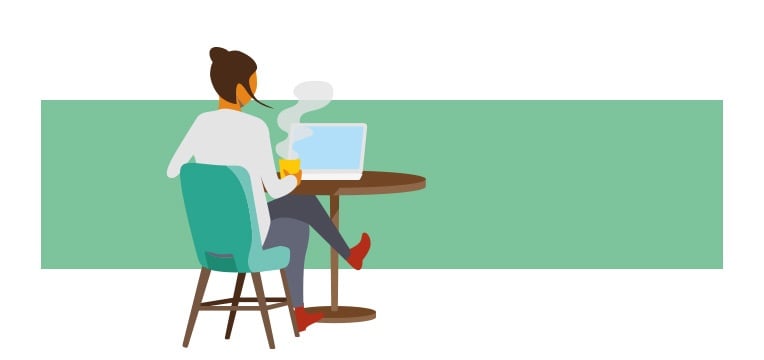 Since 2003, you've had the option to use TOPdesk as a web application. When you use SaaS, you're able to access TOPdesk anywhere you have an internet browser and internet access.
SaaS offers an ease of accessbility, but the accessiblity and high dependency on availability comes with a risk of attacks on the infrastructure. To make sure that you get an even better experience, TOPdesk is working with Cloudflare to increase security further. Read on to find out how Cloudflare is improving your SaaS experience.
Mitigating attacks on SaaS
Distributed Denial of Service (DDoS) attacks have become more frequent, impacting large organizations like banks and local government websites. When these attacks make sites unavailable, you suffer the effects and are unable to support your users.
With Cloudflare's Content Delivery Network (CDN), TOPdesk is able to mitigate attacks before they affect the availability of your environment. Web application firewalls (WAF) allow us to detect most web attacks and block them on the CDN before the attacks affect you.
Staying up-to-date on security
Cloudflare continuously updates their security settings to mitigate new attacks and stays up-to-date on any attack types that might arise. With their expertise and global network, TOPdesk also makes other new security features available, such as improved encryption types like TLS 1.3 and DNS security.
Increased performance
Due to Cloudflare CDN, you'll also notice a slight performance improvement connecting to your environment. Thanks to improved caching mechanisms and more regionally available points of presence (POP), you access your data faster.
The improvement will be minimal when first released but will increase when cacheable contact becomes available in new versions of TOPdesk
A part of the TOPdesk roadmap
The Cloudflare CDN will be available Q4 2018 for all SaaS Customers at no extra cost. With this CDN, you will be able to use your own DNS names to point to your TOPdesk environment. With TOPdesk's Roadmap, you can follow developments of this feature. It is currently planned for the beginning of 2019.
Subscribe to the TOPdesk Product Update to find out first about new features released.