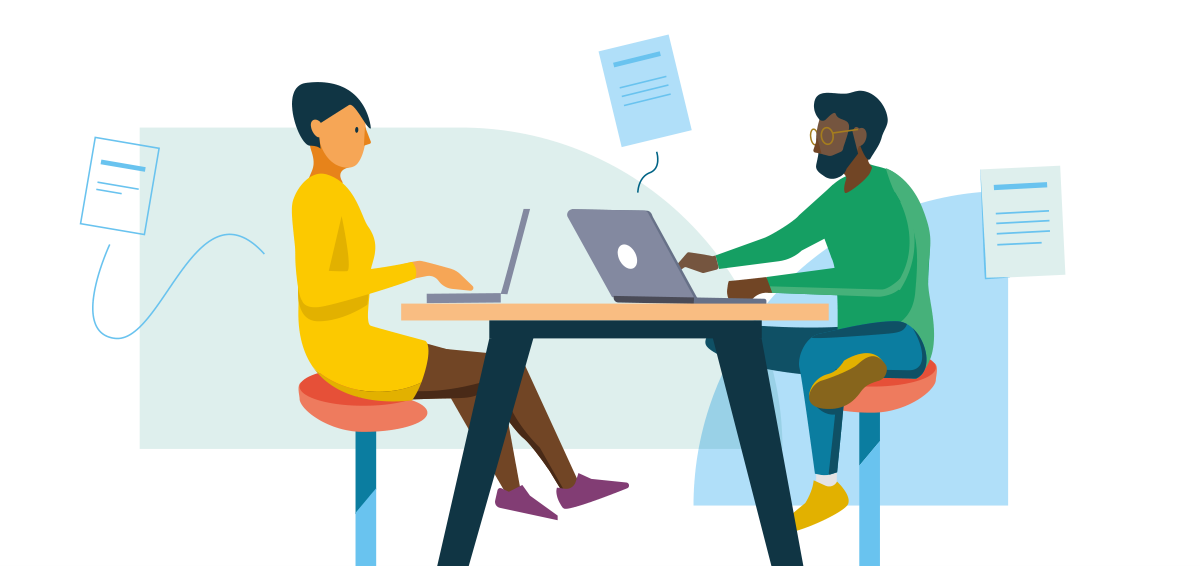 Do you know what software tools your company is using? Okay, good. But do you know which users actually need a licence for those tools? And do they have one? Those questions often are a lot harder to answer. However, having a clear overview of what's being used by whom is essential—both financially and legally. To better address this, we're happy to share that registering and maintaining licences for your software packages is now fully integrated in the new Asset Management. In this blog, learn more about why this is so important, and how you can get the most out of this feature.
Do you have a licence for that?
Nowadays there is software for any basic or specific task. Providing your users with access to such software regularly requires licences, which are often pricey. And before you know it, all your agents are using different software tools for their tasks. This isn't an immediate issue, until people switch roles or even leave the company, scattering their licences somewhere in the cyberspace. Tracking who uses which licences at your organization can thus save you unnecessary costs by determining which tools are really used. Plus, you minimize the risk of using unlicensed software, which otherwise could lead to even more costs in the end…
Licence Management in TOPdesk
For years, Licence Management was integrated in TOPdesk's Configuration Management. In this module, the licence card type has been a neat way of coming to grips with providing users appropriate software permissions while taking into consideration how many people may be given them. Even when things change in your organization, whether people are joining or leaving, your pool of available licence cards is always up to date. This allows you to gain insight into the number of licences you need, what software is being used – and whether it's being used properly. Maintaining an appropriate number of licences is therefore necessary to stay productive.
Moving licences to the new Asset Management was easier said than done, however. As the structure of the new module is much more flexible than the old one, we blocked the migration of licences for a while to get the transfer right. Naturally, this meant for many of you to stay with the old module. But now you don't have to anymore, because Licence Management is coming to Asset Management. And regardless of whether you are making a fresh start or if you're planning to migrate from Configuration Management, every advantage of licences will be available to you.
From cards to links and relations
So, what did we change? For Configuration Management veterans, you will probably remember that you could only register licence cards while being on a software card, automatically linking the two. From that moment on, the software card showed how many licences were in use.
Is your database already filled with these software cards and licences? Then you're now able to simply migrate your software cards, including their licences, to Asset Management. Use the Asset migration menu on the New Asset Management module page to transform your software and licences to asset cards (more information about this included below).
Are you starting out, or looking to add more? With Licence Management now in Asset Management, you set this up by using some of the already well-known building blocks of this module. Our new solution was designed to make migration effortless and to simplify an initial setup of Licence Management. How? Only the following steps are required for those who start fresh:
Via

New Asset Management

's module page,

open the Template Designer to create templates

for your assets and design what your licence cards will look like. For instance, add fields to fill in the number of licences you've purchased, a licence code, and the expiration date. Haven't registered any software yet? Then create a separate template for registering information about the software tool itself. And no worries: you can adjust this design any time you want.

On both templates, make sure to

add a Relationships widget

to register and show relationships between your assets. Use the

Assign link types

button to add a link type. Link types are used to describe why assets are related to each other, giving more structure to your database.
Is there no fitting link type listed yet? Simply type a new name, like 'Licencing', and click on

Add option

.

On your software template, add the new

Relationship grid widget

. Adding this widget allows you to not only see which assets are linked, but to also show their data. This is especially useful to quickly see how many licences you have for a certain software tool. Click on

Setup

to choose what information you want to show from your licences. Any link between software and licences will automatically appear in this grid's overview.

Now it's time to

register software and licences

in TOPdesk. Go to the

Asset overview

and click on

New

to get going. Don't forget to use the Relationship widget to create a relationship between a software tool and its available licences. Additionally, link users to your licences via the

Assignment

widget, so you always know who is currently using a licence.




Tip: do you need to create several assets? Use the asset import functionality via

More

>

Import

on the Asset overview. Also, we're working on a way to copy assets. Stay tuned!
Are you migrating data from Configuration Management? The only thing you have to do, is start the migration for your software cards. From TOPdesk version 11.11.010 onwards (and Virtual Appliance 2021 Release 4 and higher), TOPdesk takes the steps mentioned above for you. Any related licences are automatically taken along during the migration and are again linked to the right software card. All information that is stored in the old Configuration Management is stored on your new asset cards, but because of Asset Management's flexibility, you can always decide to add or remove whichever field.
Want to know more?
While reading this blog, you have learned about the importance of licence management and how TOPdesk can help you to get a grip on software usage in your organization.
In knowledge item KI 15065 on My TOPdesk, we tell you more about setting up license management, plus some links to more knowledge items about the new Asset Management.
Do you want to start out with TOPdesk Asset Management? Or perhaps you've migrated partially, but feel ready for the final step? Take the Migration Quiz to learn if you can start your migration now or later.
And if you'd like to know all about the latest features, added benefits and migration tips, sign up for the Migrating to Asset Management live webinar, in English and Dutch.