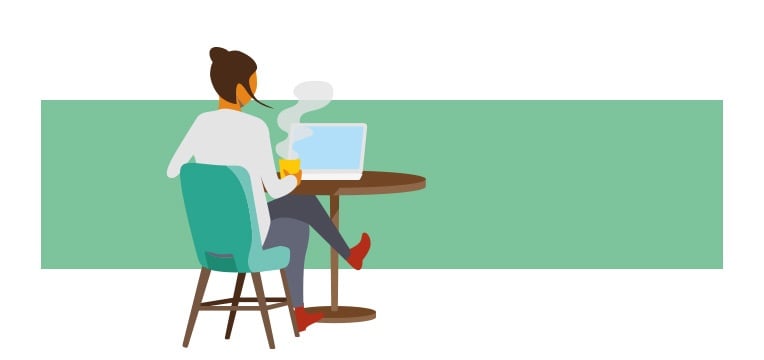 Working at a service organization can be challenging when it comes to time management. When you are in the middle of investigating a server error, for example, customers still expect you to be there for them to help in installing a software update. From a customer's perspective, sometimes you just need someone to help you with an issue. Using phone can be rather disruptive. So how do you offer effective and constructive interactions with your customers – even when it's rush hour at your service desk – while still being able to pick up planned activities?
Chat can help you with that. First, it enables you to have multiple conversations at the same time. For example, when someone requests a password reset or patch installation, you don't want to waste time waiting for a script to run. In such cases, customers and staff using chat can pick up other issues or conversation in the meantime. Research has shown that chat operators can successfully hold three to five chat conversations at the same time.
Second, chat enables you to easily share digital content. Let's say your customer doesn't know how to install the latest version of Microsoft Word. Rather than having to write a lengthy reply with detailed instructions or providing complicated instructions by phone, chat allows you to simply send an attachment in a conversation. Just add some personal guidance along the way and your customer can do the rest.
Last, communicating via chat is effective. With chat, operators can directly ask the right questions at the right time, without being influenced by external factors like tone of voice, crackling phone lines, or information missing from emails or forms.
Unfortunately, chat won't solve all of your problems. It doesn't magically resolve incidents, nor does it prevent your server from breaking down or stop that one colleague from having one too many coffee breaks. However, it can be a useful tool for your service staff to communicate efficiently and effectively.
Looking to implement a chat functionality at your organization? Check out TOPdesk live chat which we'll introduce in January of 2019.