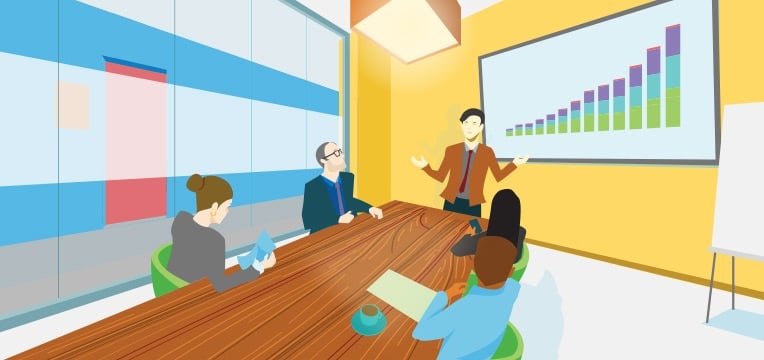 Do you want to improve your customer satisfaction, but are you unsure where to start? Are you not meeting the response time agreements you have with your customers but is it unclear why? You can now use the duration distribution report to gain a deeper understanding of the life cycle of a request in your organization. Identify the potential bottlenecks in your organization by reviewing how long requests stay on a certain status or operator group, and gain more control over your processes.
Dive deeper into your processes
In the previous blog , you were first introduced to the duration report. This report shows you how long it takes before a call is set to a status for the first time. With this report, you see the maximum duration or response times of calls per percentile. This information helps you verify whether you are meeting the agreements you have with your customers. Now, you're able to dive deeper into your findings by using the second report on duration distribution.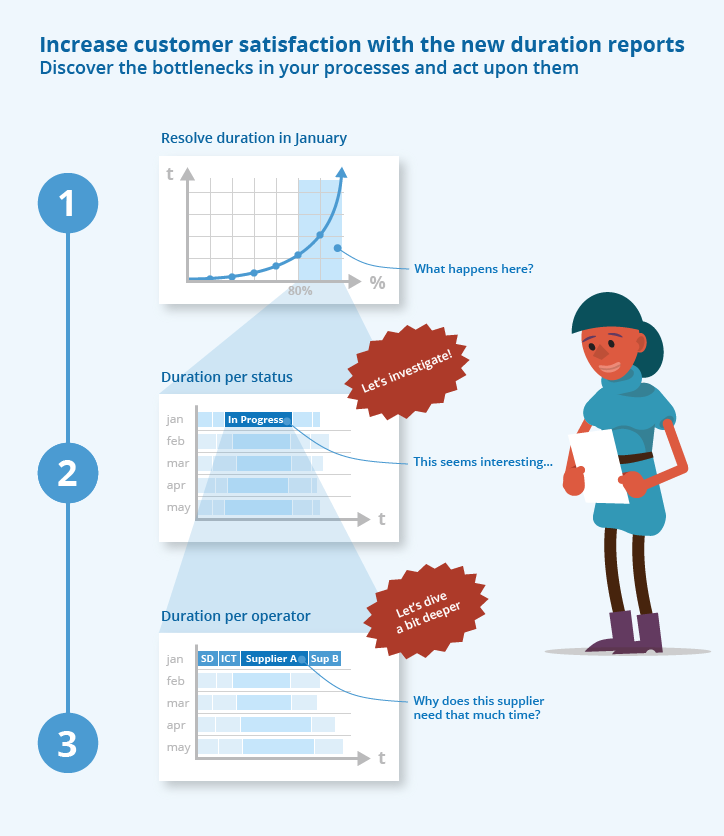 This report helps you gain a better understanding of how long, on average, requests stay on a certain status or operator group. For instance, you can check the total duration that your operators work on a request or the total duration they are waiting for a response from the customer. This will give a clearer picture of the potential bottlenecks in your processes. Does it take very long until a new request is being picked up by your operators, or are your operators actually spending most of their time waiting on a response from one of your suppliers?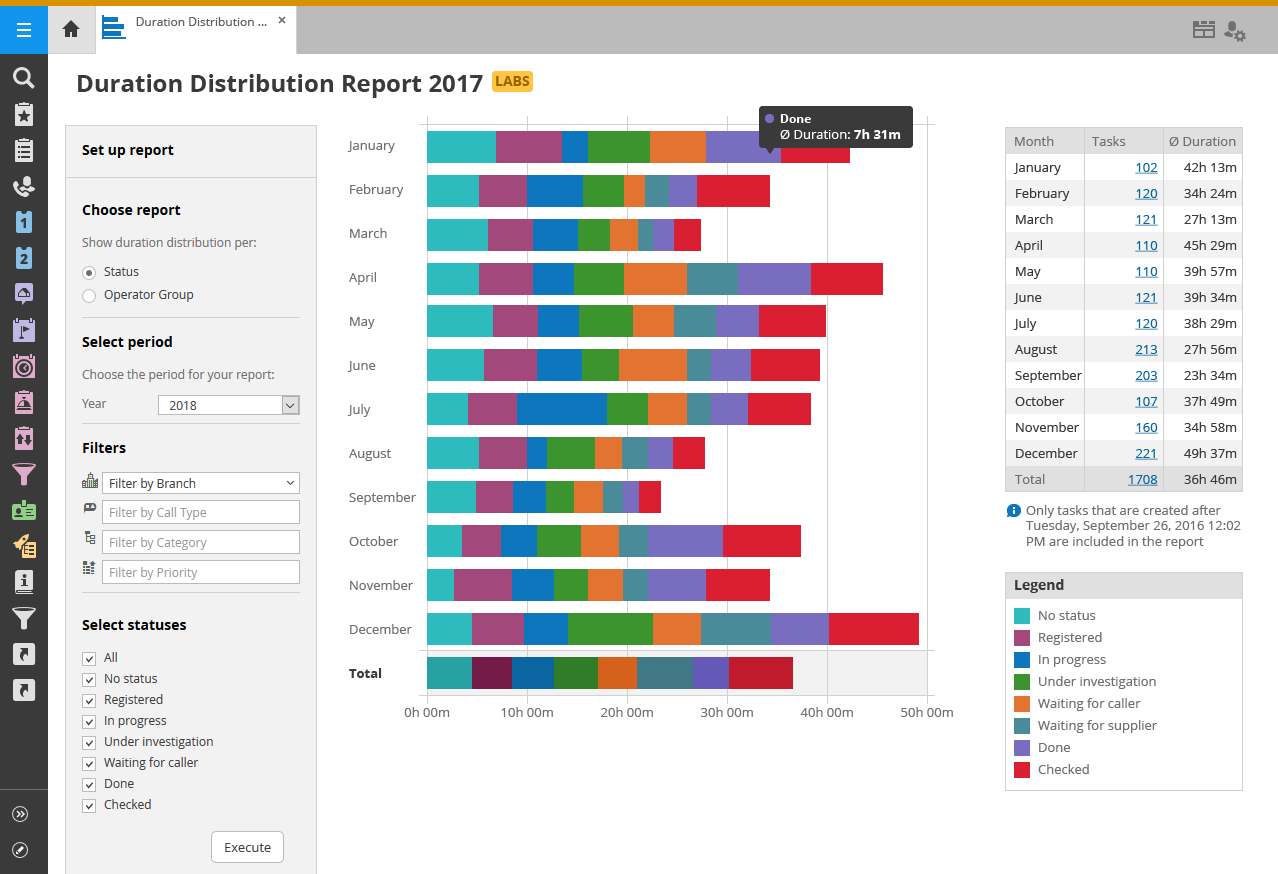 Furthermore, these reports can give more clarity on why you are not upholding the agreements with your customers. Are you supposed to resolve requests within four hours, but are you waiting for more information from the customer for most of that time? Perhaps it is time to talk to your customer about the agreements you have made. The same goes for your suppliers. Using the duration distribution report, you become more aware of how you are working together with your customers and suppliers.
Create custom reports in your BI tool
The out-of-the-box duration reports within TOPdesk are a powerful and standardized instrument to improve your processes. However, there is a lot more valuable data that can be of interest when inspecting your processes. For each change being made on an incident card, a so called 'snapshot' is stored in TOPdesk. See it as a very fine grained mega audit trail for all of your calls. By providing this raw data in an easily accessible and standardized way via the OData Reporting Layer, you are able to create more extensive reports in your own Business Intelligence (BI) tool. A first version is now released, more information on how to use it can be found on developers.topdesk.com, or read the blog about reporting in Power BI.
What can I expect next?
The duration report is a work in progress. More work to improve the flexibility and usability of the report is coming. The next actions include the addition of filtering on operator groups, adding the date filter from the duration report and enabling you to open the specific calls by clicking on the table. Of course we would like to hear further input from your end as well, please let us know what other questions you want to have answered by the new duration reports. The feedback you provide will help us determine the further direction of the reports.
Besides the out-of-the-box reports, we will further develop the OData Reporting Layer to include this audit data. This will ensure that you can fully adapt the reports to your needs and wishes, and gives you even more control over the life cycle of a request.
Where can I find these duration reports?
Both types of reports and the raw data as input for your own BI tool are currently available in TOPdesk Labs. Go to Functional Settings > Labs > Duration report. After enabling the reports in Labs, you'll find the reports on your dashboard or in the main menu, under New > Report > Duration report.
Never want to miss out on important changes? Subscribe to the product update newsletter and you will receive compact emails with new feature highlights in TOPdesk.