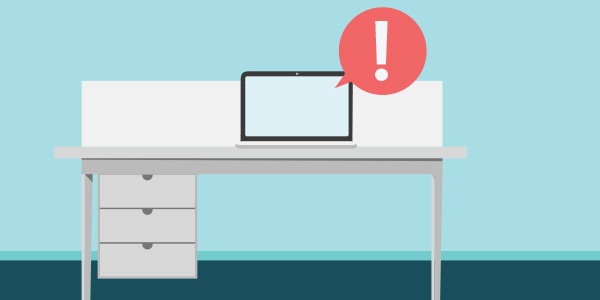 Managing your IT assets is a difficult challenge. To keep your CMDB up to date, you constantly need to make sure all phones handed out from the service desk are registered, that employees don't move devices without informing you and that implemented changes actually result in updates to configuration items. You don't want all this effort to be in vain. Read on to find out how you're able to use TOPdesk's new Asset Management to manage your CMDB.
The goal for your asset management should not just be registration. Your asset management should provide you with relevant information about your assets (and only necessary information), a clear overview of the relationships between assets, and combine the insights that your different applications provide you with. Asset Management provides an up-to-date and complete source of information to support your service processes, so that, when you are working on calls or preparing changes, you see the current status of your IT infrastructure.
Flexibility that conforms to you
Your assets come in all shapes and sizes. Each asset has its own relevant information, which might be specific for their asset type. Mobile phones have IMEI numbers and linked SIM cards, but data concerning technical performance is only relevant for your servers. Instead of trying to register important information into a standard template that doesn't fit you need
You determine which fields are necessary per object type. Reuse existing fields or quickly create new fields directly in an asset type's template. There is no limit in the amount of fields, so you are 100% flexible..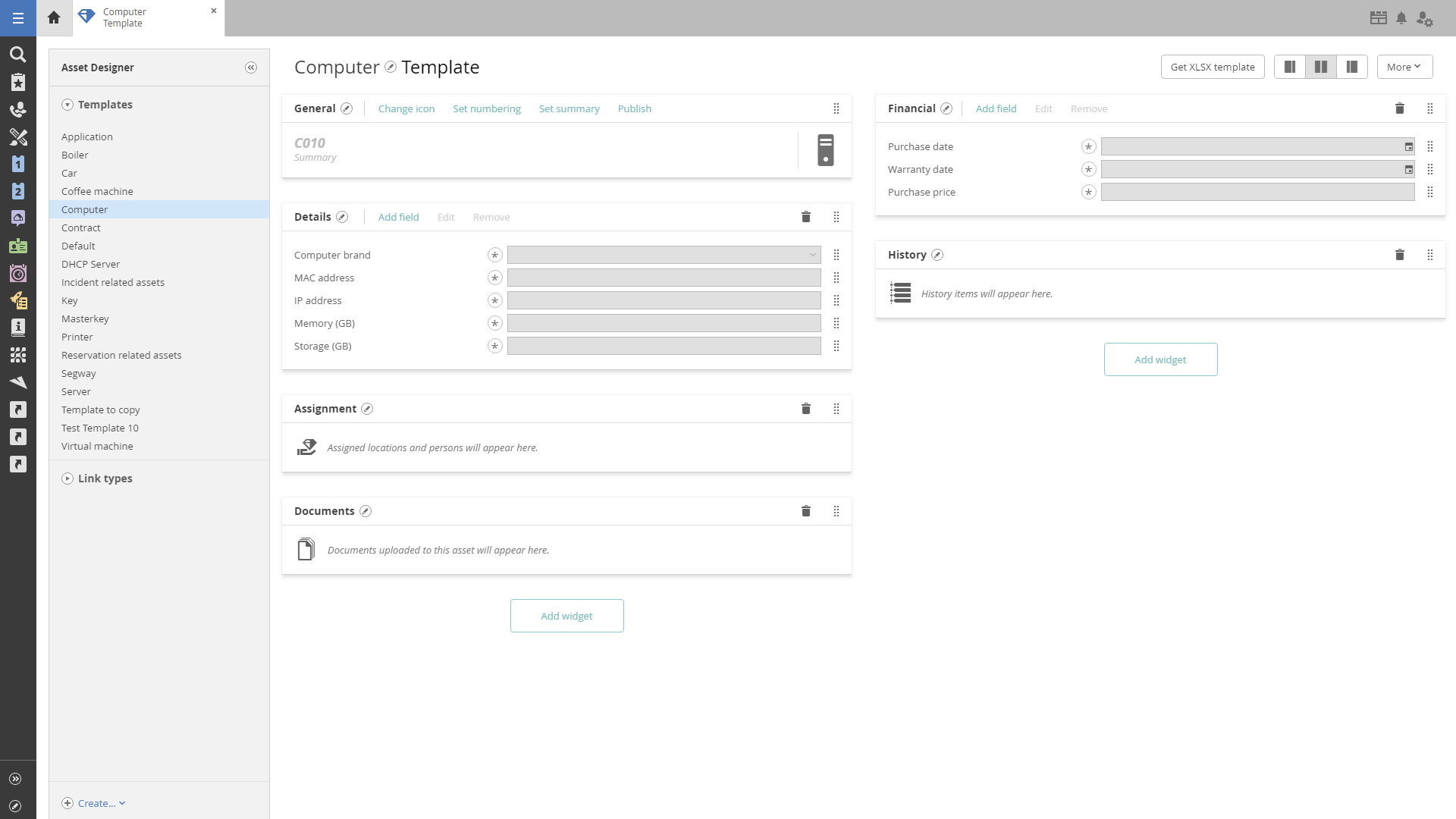 What's the impact?
A good change management process cannot do without a decent impact analysis. With Asset Management, you have multiple tools at your disposal to assess the impact of change requests. . Not only do you track hardware, software and other assets that composeyour IT infrastructure, but you define the relationships between your assets.
When preparing for a server upgrade, for example, you'll check the dependencies the server has: what applications run on this server? And even further: are other applications dependent on the data they receive from these applications? The graphical overview will show you these dependencies at a glance, so that you're sure all risks are mitigated and all stakeholders are informed in the preparation of the change.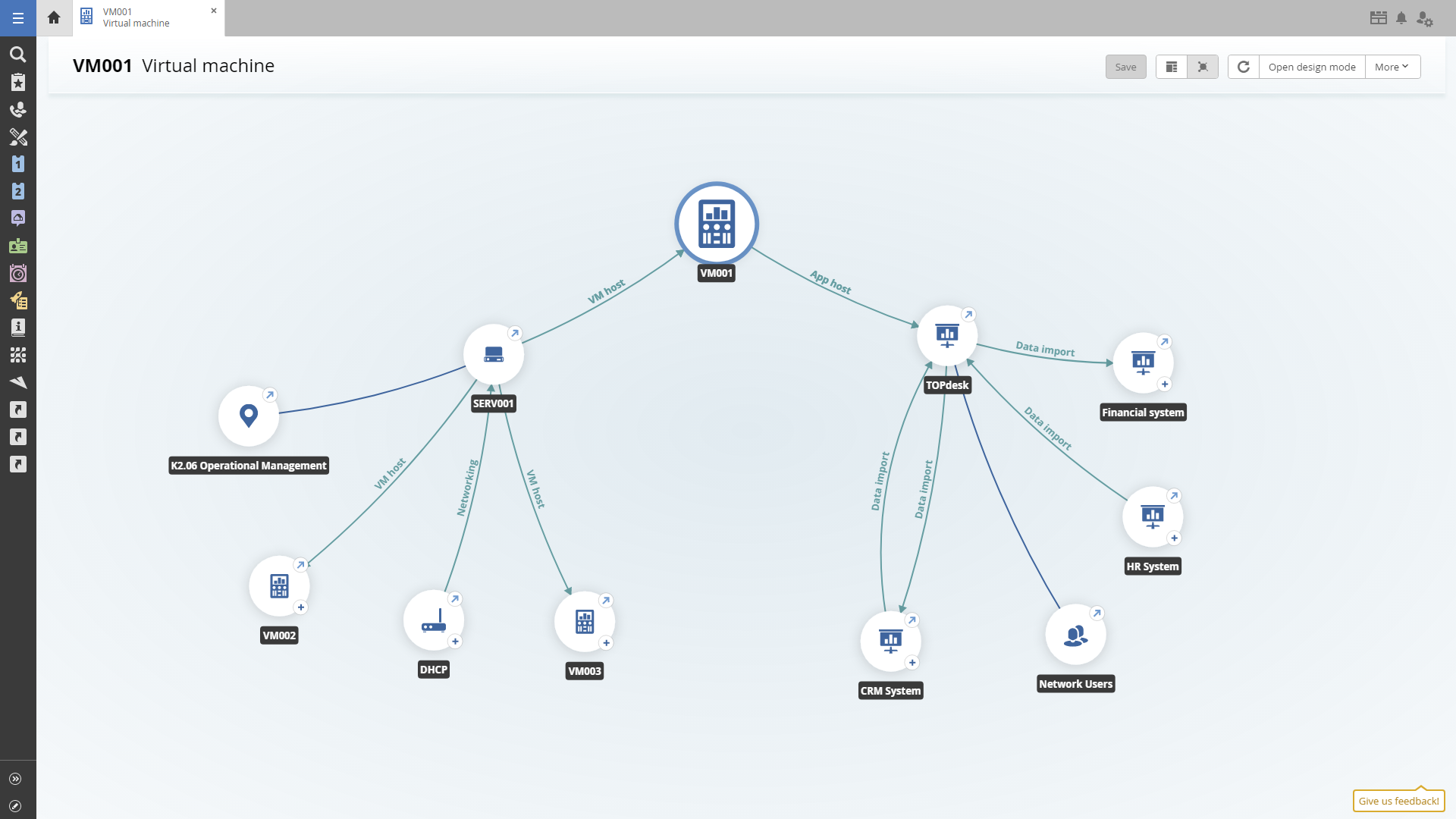 Integration
To accurately manage your assets, you want to avoid having multiple administrations. Otherwise you have a greater chance of having outdated assets. One central administration should be your main concern for your CMDB. With the API of TOPdesk's new Asset Management you combine the information and insights you get from your ITIL processes, your asset discovery tool and your network monitoring tool into one central administration.
When a server is down, for example, your monitoring tool uses the API to set the corresponding asset in TOPdesk to offline status, which in turn will switch off the applications installed on that server. When handling a malfunction call about those applications, your service desk will immediately see the cause of the disruption and take appropriate action.
Continue to discover new features
Have you thought about migrating to the new Asset Management, but a missing feature is preventing you? When the module was released last year, development didn't end. New features are continuously available for you to try out. In the past year, the following features were added to the module:
Create your own relationships between assets with custom link types
Filtering your asset overview and sharing it as an URL
Basic call selections for linked assets
Want to see a short demonstration of the new Asset Management module and find out what features are planned next? Check out this page.
If you want to stay to find out when new features are released, subscribe to the product update email.