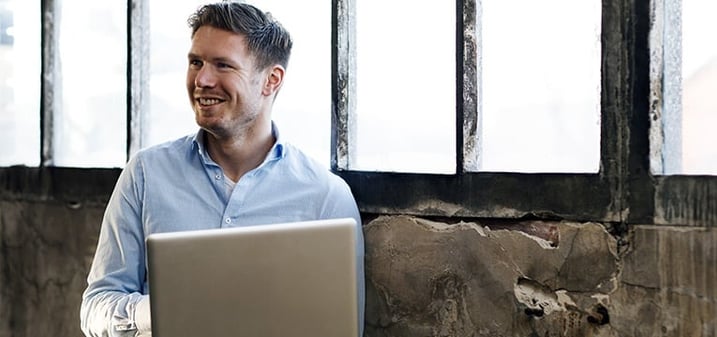 Our vision of the Self-Service Portal is that it is easy to use and covers the needs of our users. We explored whether a separate mobile experience with the end user app would match that vision. However, in practice the app did not meet expectations. Therefore, we have decided to halt the development of the app and look for another solution. We believe that the solution lies in the SSP itself.
Mobile shortcomings of the SSP
We recognize the importance of a mobile solution for the SSP. Questions about the app such as whether development will continue, if other authentication methods will be available or if customizability is an option are being asked more frequently. These questions might be referring to how the app functions, but they highlight the underlying need for a mobile solution. Accessing the SSP directly does not perform as it should on mobile devices and can therefore not be considered an answer to the mobile solution requirement. Yet.
Less restriction
Hope is on the horizon, however. One of our current development projects is SSP Responsiveness. This project aims at providing a mobile-friendly interface for the SSP. This interface includes the most important functional requirements for on-the-go users. The first step in achieving this is ensuring that the SSP responds to the size of the screen it is accessed on. This will allow you to easily log or check a call, register or approve a request, as well as check any news on the SSP. Accessing the SSP will not rely on an app, and it can be accessed via any device.
Out with the old, in with the new
Is this the end of the end user app? Possibly. The current iteration will no longer be developed. Once the SSP Responsiveness project is finished, we are considering using the app as a way to access the new responsive SSP. So, the future of the app is up for debate and we welcome any thoughts or comments you may have about it. We look forward to hearing from you.
Never want to miss out on important changes? Subscribe to the product update newsletter and you will receive compact emails with new feature highlights in TOPdesk.