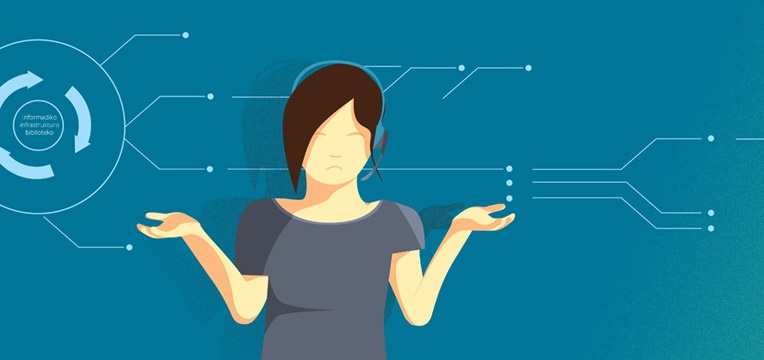 Are your customers satisfied with your service? Do you feel like you can improve customer satisfaction, but don't know where to start? With the first version of the out-of-the-box duration report, you look into how long it takes requests to progress to a specific stage. Try reviewing the cycle times of your customers' requests. Read on to find out how the new report helps you in reviewing your customers' requests to identify bottlenecks.
First report: time until the first status change
If you have agreements with your customers, your customers expect you to uphold these agreements. With this first report, you see how long it takes before a customer's request has it's status changed for the first time. You see the maximum duration times of requests per percentile. With this percentile, you can verify that you are responding within the required time according to the contract. For example, you can check that 90% of your customer's requests have a response with X time.
What about requests that fall outside of that 90%? When you click through the requests that didn't have an adequate response time, you see what those calls have in common and a potential bottleneck becomes clear.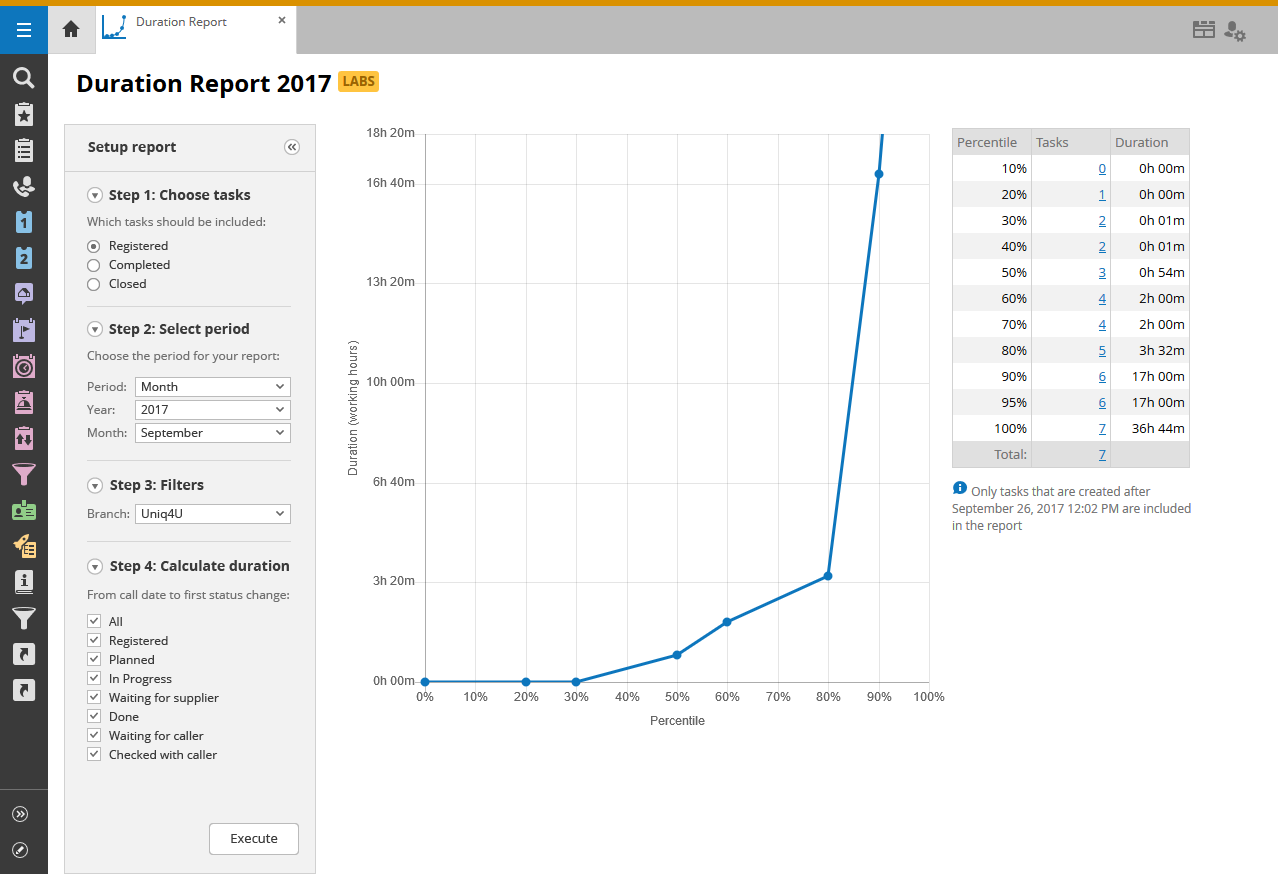 In the report, you choose which statuses are included. Do you want to know how long it takes for a specialist group or supplier is involved in the request? Select the status in the report and you'll see duration of requests.
What can I expect next?
The first iteration of the report is not the final product. In the future, you will be able to use the report for more than only reviewing first status changes. In a way, the reports will be a way to further customize your Call Management process. The next step will be a standard filter panel. You'll be able to filter results in the report by options such as branch, priority and category.
You can also expect to see how long requests are assigned to certain operator groups. We chose to focus first on tracking the status field, but we also believe that tracking based on operators is important to identify bottlenecks. For example, you will be able to evaluate if requests become stranded at certain operators or operator groups. If you can find a way to balance the load and solve the request quicker, your customer's will be more satisfied.
Besides the information you see in the report, you might want to access the raw data. We want to provide you the raw data in an easily accessible and standardized way. With this data, you are able to create more extensive reports suited exactly to your needs in your own Business Intelligence (BI) tool. With the raw data and your BI tool, you create reports with specific filters, groupings and in the look and feel of a certain customer.
While the duration report only shows the time it takes until a request reaches a certain stage, we also plan on releasing a report to show how long requests stay on a certain status. With this information, you see the total duration that your operators work on a call, and the total duration they wait for response from the customer.
Eventually you'll be able to measure the different durations in a task's lifecycle. In the diagram below, you can see different types of durations that we want the report to measure.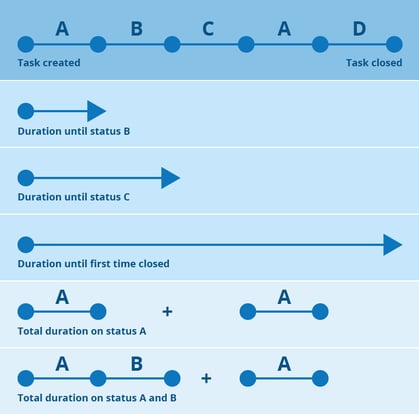 A new report in a new architecture, TOPdesk Labs
This new report is currently available in TOPdesk Labs. As this is a very new report type within TOPdesk, which is an addition to the existing reports and dashboards, we are curious to find out if this approach works out for you. Instead of a more wizard-oriented report builder, you just use and configure the report out-of-the-box. With the set-up panel on the left, you don't have to think about what needs to be included in the report beforehand. You add a filter if you need it.
Another reason why the report is first available in Labs is due to the technical nature of the report. The report has been built within the new architecture. To give you an idea: the report works with a separate database, next to the general TOPdesk database. This database basically collects every single change made to a call. A new audit trail, so to speak, but then optimized and structured for reporting and providing detailed insight.
This report is one the first functionalities in this new architecture. Read more about the changes we are making to TOPdesk's architecture. It's because of this new nature, we first want to validate the direction before we expand any functionalities much further.
Feedback
Want to help improve our product? In TOPdesk, go to Functional Settings > Labs > Duration report. Here you'll find a link to provide us with feedback. The feedback you provide will help us determine the further direction of the report.
Never want to miss out on important changes? Subscribe to the product update newsletter and you will receive compact emails with new feature highlights in TOPdesk.