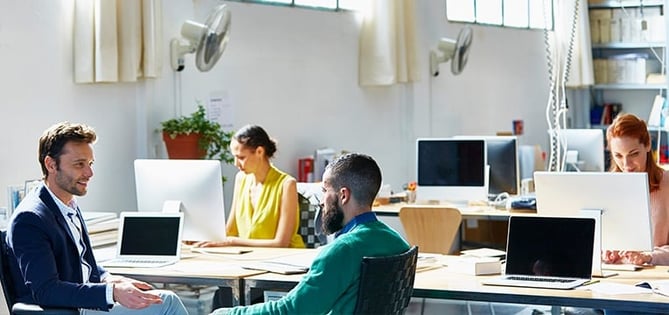 Can I see who else is looking at the same card in TOPdesk? That's a question I've been hearing from customers ever since I started working at TOPdesk.
Seeing who else is looking at the same card was our most frequently requested feature, and with good reason. Being able to see who else is working on the same card greatly helps operators work together, because it enables them to reach out to each other and prevent unnecessary double work.
Thanks to recent changes in TOPdesk technology we were able to develop a notification for Incident Management that shows which operators are viewing the same card. Are you on our SaaS platform? Enable this functionality in the TOPdesk Labs under your functional settings. Even better: our Agile development processes allow us to process your feedback before we introduce this notification functionality more broadly.
Collaborate with colleagues
Currently, the best way to ensure that it is clear who is working on a card is to assign the card to a specific operator. This allows other operators to see who is working on the same card, and it prevents multiple operators editing the same card and potentially losing changes.
The new functionality goes a step further: by showing who else is viewing an incident you can quickly contact each other to see if you can assist, or decide that you can better spend your time working on a different card.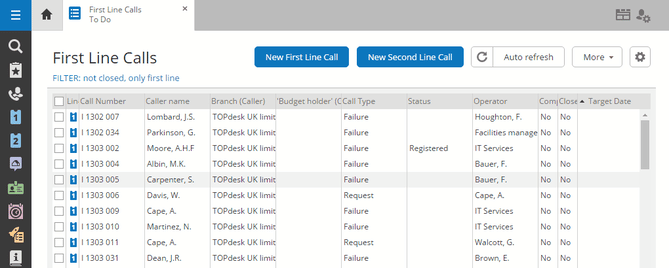 Next up
We look forward to rolling this out to other areas of TOPdesk, such as Change Management and Knowledge Management. But first we want to hear what you think of the experience in Incident Management. Do you encounter any problems? Do you want to suggest additional functionalities? Please let us know. Your feedback helps us improve collaboration in TOPdesk before we introduce this functionality elsewhere.
Keep an eye on the Product Roadmap for further developments!
Never want to miss out on important changes? Subscribe to the product update newsletter and you will receive compact emails with new feature highlights in TOPdesk.