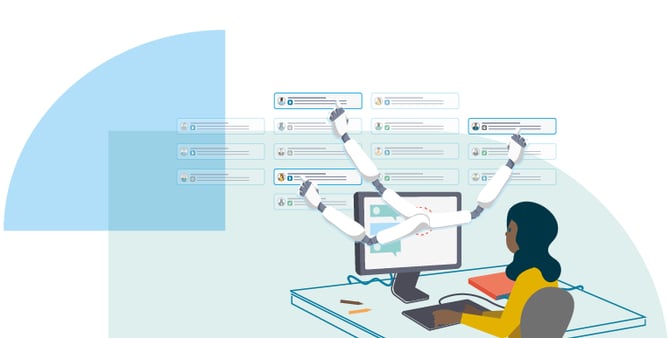 When high impact issues have just arisen, they often hog a good share of the support team. Without being aware, the agents work on calls that can be traced back to one and the same cause. As soon as the support team realizes that there's actually a common underlying problem, the responsible agents can align their investigation.
Wouldn't it be nice if TOPdesk could help out here! If the tool crawled calls for possible connections between them?

This is where the new Call Affiliation, now available in TOPdesk Labs, takes up. With AI at its core, the feature is designed to help you detect related issues as soon as possible.
Be presented with similar calls and speed up resolution
When you turn on Call Affiliation, TOPdesk will start to regularly scan calls for similarities between them. The result is a similarity score that TOPdesk assigns to all calls.
Based on this score, TOPdesk can provide agents with suggestions for related calls. These calls are listed in a new panel available in overviews. Here, agents will need to assess whether or not the calls have the same cause or are otherwise related.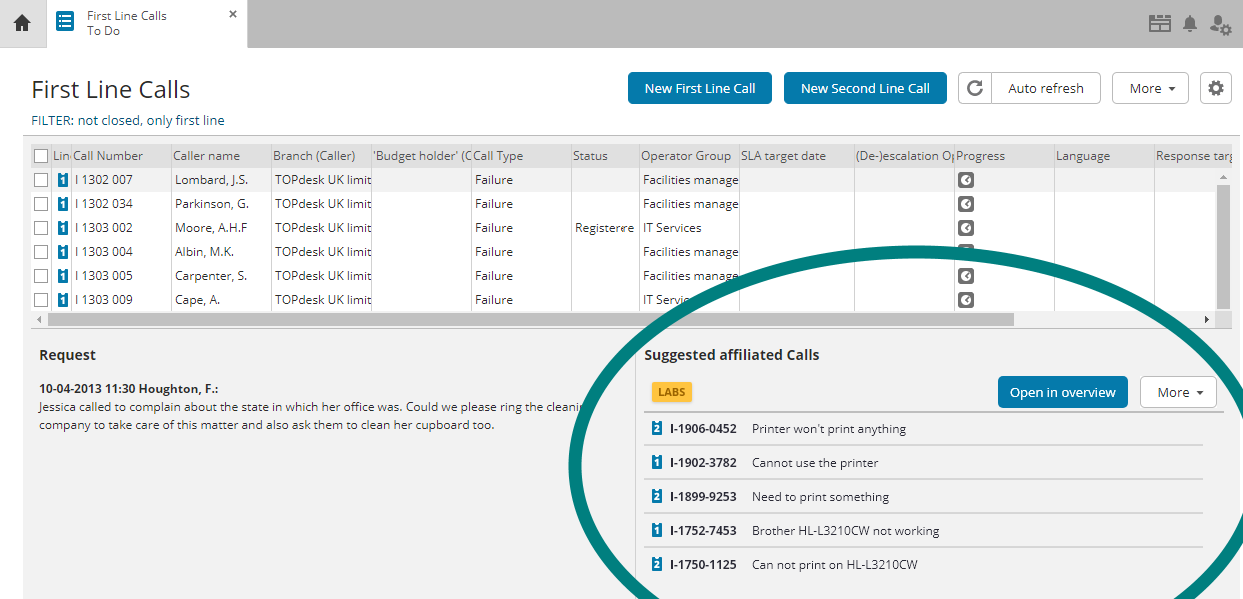 Call affiliation is meant to help you:
Detect major calls and problems early on;
Find out about existing solutions to similar calls;
Easily spot duplicate calls.
How does Call Affiliation work out for you?
When you decide to try out Call Affiliation, make sure the feature will meet your needs in the future and tell us what you think of it. To share your experiences, please use the feedback form available in Labs.