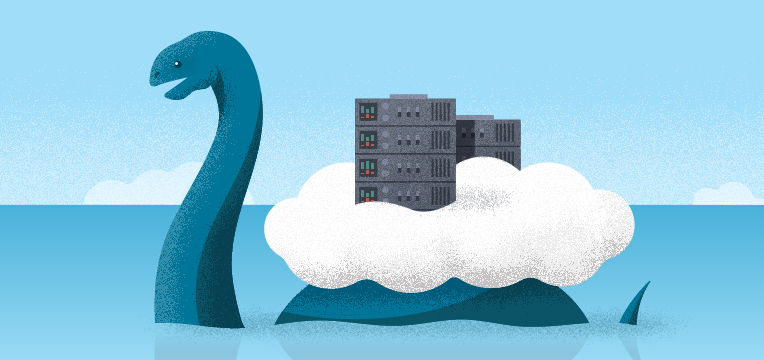 Have you thought about moving to TOPdesk SaaS, but aren't sure about whether it is the right solution for you? Last week we outlined the 5 most common myths concerning SaaS. If you're still not convinced, check out why the 5 myths below shouldn't prevent you from benefiting from a SaaS solution.
1. I won't be able to use my own reporting tool
Many customers have their own reporting tool which provides more possibilities for reporting than TOPdesk offers. These reporting tools often connect directly to the database.
Currently you can't report on your TOPdesk SaaS database directly. However, you are able to automatically download a backup of your database via WebDAV and restore it on your own database server in order to report on it.
TOPdesk has invested a lot in APIs over the past year and we are continuing to do so. Since October 2017 we are working on a data outlet to integrate with external BI tools. Want to stay up-to-date on the feature? Follow the feature via our roadmap.
2. It's difficult to do imports
Have an essential import, such as a mail import or AD import? Your imports still work with TOPdesk SaaS and many customers have imports.
With help from our consultants, you can set up a secure connection to your AD or other import sources. TOPdesk supports standard secure data transfer protocols, like importing person data from your AD over LDAPS.
There are lots of secure options to transfer your data. During your migration, discuss with your consultant the best option for your situation.
3. It's not possible to integrate with other tools
You have multiple options available when integrating the other tools you use with TOPdesk SaaS. One of the best ways is via TOPdesk's API. Recently, action sequences were added to TOPdesk, which lets you use the API to integration with other tools more easily. Need inspiration for your integrations? Check out the marketplace. Here you'll find a whole range of integrations which are available for SaaS and you can easily import in your TOPdesk environment.
4. SaaS isn't as reliable
Did you know that our SaaS environments had an average uptime of 99.95% in the last quarter of 2017? Previous quarters have seen similar uptimes. But we think we can do even better and are continuously working to improve our uptime results further.
When you use SaaS, you are continuously updated to the latest TOPdesk version. Every few days you'll receive a small update. Your experience with TOPdesk is gradually improved over time instead of having a big impact at one specific moment. Bigger changes are announced in advance, so you can plan ahead or decide to postpone the update while updating your documentation.
Maintenance is always planned well in advance, outside of your specific service window.
5. We're just not ready
Do you feel like your organization is just not at the point to migrate? Read about the benefits of SaaS. If you're still not sure whether SaaS is right for you? Contact us to let us personally convince you of the benefits of TOPdesk SaaS.