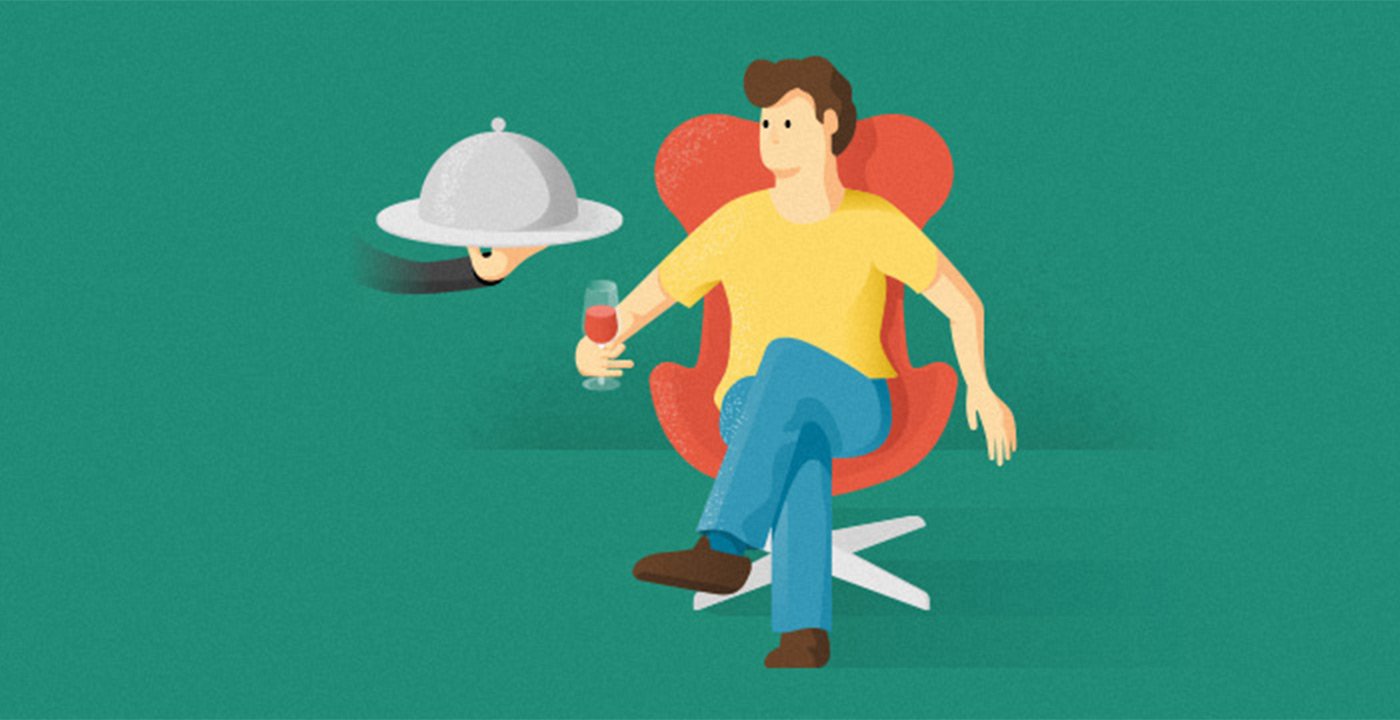 How do you offer your customer a unique customer experience, quick and bespoke service, without spending unnecessary time on it? How do you make it even easier for the customer to find the right information, so you can reduce the burden on your service desk is reduced and the customer is helped faster, while managing your portal doesn't cost extra time? As a consultant, I'm reguarly asked these question. Read on to find how in 4 steps you can filter relevant content for your users, help them find answers more easily and speed up the handling of your service desk.
Step 1: Design your standard services
As a service provider, you usually offer a standard package of services. These services are usually the same for all customers, for example "Office 365" or "Server management". Make sure you keep the naming and description of the service as generic as possible. For example, look at the naming and description that you use on your organization's website.
Tailor the service to your customers in work instructions for the service instead of via the service itself. Or use a combination of services in a contract to offer customers customization , which you record The service is linked to all customers who purchase the service, or to a personal group of contacts who have a contract with this service.
Step 2: Create custom forms and knowledge items
When your customers provide you with all the necessary details, you're able to solve their calls more quickly. In a perfect situation, your customer wouldn't even need to log a call because they can help themselves with the provided documentation. Use the following components to receive and provide the information needed to quickly solve requests:
Flows: Created in a service and is a combination of the inquiry form and applicable knowledge items, which is filtered at customer level.
Forms: A list of questions compiled to make sure the customer's request is as concrete as possible. Calls and changes can be registered via forms.
Knowledge items: Record specific instructions, provide manuals or describe your procedures for processing requests.
By combining forms and knowledge items, you ensure the customer sees relevant knowledge items when choosing a service. When a customer's question isn't answered, they easily log a request directly in the service with the correct form.
For example, if you supply one customer with Apple equipment but not any others, create a specific flow for this equipment within your standard workplace management service. Link a call form to this flow with Apple-specific questions and knowledge items that describe instructions for Apple equipment. Then link all customers who have purchased Apple equipment to the flow. If you use Contract Management and SLM, filtering will be done through person groups.
Step 3: Offer custom SLA services with SLM
If you have specific agreements about response and duration times, you record these in Contract Management And SLM. You can then use your services as service level agreements. As SLAs are linked to the customer contract, the service is directly linked to calls created in the SSP. As a result, the duration and response time is immediately recorded when the call is registered.
To use services as service level agreements, you will need to make linking SLAs mandatory. The service needs to be set up in such a way that only one SLA is applicable to a call. If you use SLA services, you can even automate the service filtering by using person groups that are automatically updated.
Step 4: Design your SSP once
Set up the portal in the Self-Service Portal Designer with your customers in mind. Offer all your services in a format that works for your customer, whether that be directly placing tiles to the service on the homepage, or by bundling services under a sub page.
For example, create a "Workplace Management" service tile, that includes the "Office 365" and "Apple" flows. If a customer only has access to Office 365 and clicks on the tile, they'll only see information about that service. The customer can easily create a new call or see knowledge items related to the service. When you design new services, adapt the design of your SSP.
Setting up your SSP like this results in:
Customers only see information applicable to them
Customers see relevant information before a call is even registered
Requests are only registered for relevant services
You can request customer-specific information when they register calls or changes
After a customer registers a call, the SLA is applied directly
Managing your portal is simplified to adding or removing services
What's the next step?
Now that you've organized your SSP to be customer-specific, you can take it a step further and adjust the design to be customer-specific. When your customers access your SSP, they'll recognize that they are in the right place.
Want to read more about the possibilities of your service portal? Find out more about Self Service here, or check out 5 tips for designing your SSP.
Find out how
Consult the following knowledge items to find out how you can achieve the steps mentioned above:
Automatically update person groups: KI 9552
Adjust the visiblity of forms and services: KI 8662
Publish information in the SSP: KI 9527